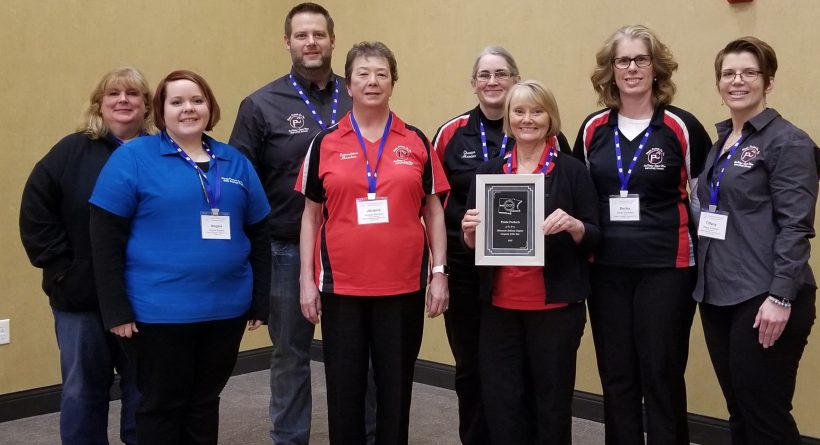 Plastic Products Company, Inc. Awarded MN/Dakotas Chapter of the ESOP Assoc. 2018 Company of the Year
Representatives from PPC's ESOP committee accepted the 2018 Company of the Year Award at the MN/Dakotas ESOP chapter meeting in Fargo, ND on April 12, 2018.  This honor is awarded to the company for demonstrating its commitment to employee ownership as shown by its active involvement with the ESOP Association, communication with employees and outside parties about the benefits of employee ownership, and activities promoting an ownership culture. PPC will be competing with 17 other chapter finalists for the National ESOP Association* Company of the Year award to be announced at the Annual Conference on May 24th, 2018, in Washington, DC.
*The ESOP Association is America's largest employer-sponsored advocacy and education association focused on employee stock ownership plans. Founded in 1978, the Association seeks to enhance federal laws governing ESOPs, provide members with expert information, and fund research via the Employee Ownership Foundation (an affiliate).  The ESOP Association is a national non-profit organization with 18 local Chapters. Its members include ESOP companies, companies considering an ESOP, and service providers that assist in setting up and maintaining ESOPs.