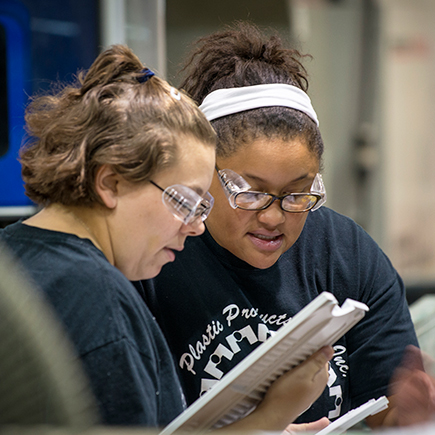 Basic Requirements:
Excellent Opportunity! Plastic Products is 100% Employee Owned with multiple facilities in several states. Due to our growth and business expansion, we are seeking qualified individuals for the following positions. SIGN ON BONUS for full time positions up to $1000 available at many of our plant locations, please inquire about this opportunity when you apply.
We run three shifts around the clock at all locations, with weekend shifts available at many locations. We offer competitive wages, shift differential pay and potential pay increases after 90 days.
PPC offers a comprehensive, competitive benefits package including health and dental insurance, Flexible Spending Accounts (FSA), short and long-term disability, life insurance, 401(k), paid holiday and vacation time, and participation in our Employee Stock Ownership Plan (ESOP).
All applicants must be 18 years of age and have a good work history. Production related jobs require standing, walking, and light to moderate lifting. Qualified candidates will be contacted by PPC for an interview.
Positions Currently Available
Press Operator – All Locations
Position Overview:
Press Operator positions are available on all three (3) shifts. An employee in this position is responsible for operating an injection molding machine as documented on the written production document. The production document includes written operator instructions describing necessary operations which may include proper operation of the molding machine door, loading inserts into the mold, removing parts form the mold, trimming parts, visual inspection of parts according to quality criteria, proper packaging methods, grinding of sprues and secondary operations, if required.
To inquire about these opportunities, please contact the HR manager at the location of interest .
PLANT HR CONTACTS: